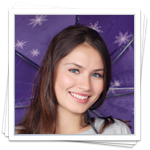 I would like to thank Gulnara and I'd most definitely recommend her to everyone looking for wedding photographer. She did a great job, provided the full coverage of our special day (23/7/11) thinking about every detail and sometimes outside of the box, so afterwards we got an amazing selection of photos as well as a collage of pics. This was a great idea as I didn't have time straight after wedding to look through and pick the best picture to send to our guests, so I've just picked one of the collages and send id as a thank you card. Another important issue is that Gulnara was so discrete and invisible, so I and my guests barely noticed her during the wedding, making sure that attention was on us not on the photographer, which is how the professional wedding photographer should be. Thanks again Gulnara, who made our international wedding "documented" incorporating two styles of Russian and British photography.
━◦○◦━◦○◦━◦○◦━◦○◦━◦○◦━◦○◦━
Thank you very much for our lovely pictures, they are absolutely fantastic we love them all. The photos look very professional, it would be very difficult for us to choose the best one as they are all amazing! We would really recommend you as a photographer to our friends. Great photographer, and superb pictures. Thank you.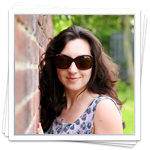 ━◦○◦━◦○◦━◦○◦━◦○◦━◦○◦━◦○◦━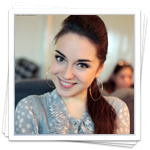 Dear Gulnara, thank you very much for your work! You are the real professional in this business!!! It is always very interesting, easy and pleasant to work with you!!! Thanks that in photos you keep and transfer not only the beauty, but also warmth of each event. Quality of your work is above of any praise. We hope to ask for another photo session with you once again. We wish you the further successes and well-being!!!
━◦○◦━◦○◦━◦○◦━◦○◦━◦○◦━◦○◦━
I'm always pleasantly surprised by her pictures! I cannot tell you how amazing her photographs convey the natural atmosphere, beauty and realistic colors! She has an exclusive artistic vision and unique style. Gulnara try to show essential emotions and timeless moments in every photo. She is a professional and enthusiastic photographer and I'm thankful for my remarkable memories.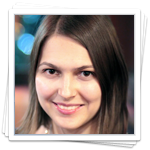 ━◦○◦━◦○◦━◦○◦━◦○◦━◦○◦━◦○◦━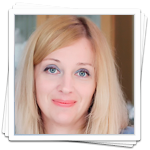 I would be very happy to leave a few lines. I'm absolutely sure that Gulnara Mirzoeva is truly a gifted photographer. She has such dedication that she spends every free moment with her camera. She will be very pleased to give an advice on what is best for you and for your photosession. She's so experienced in photo enhancement techniques, that everything will easily become your advantages. She is easy to get along, unobtrusive and polite. And last but not least her charges are very affordable. I absolutely recommend her for all occasion photography.
━◦○◦━◦○◦━◦○◦━◦○◦━◦○◦━◦○◦━
Thank you Gulnara for a lovely day! It was our baby's first photoshoot and it will stay in our memories forever. Huge Thank you for all the wonderful passion, energy and enthusiasm you put into producing our photos. They are all perfect. I would recommend Gulnara to all who want a confident professional photographer.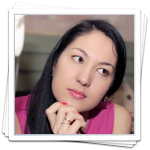 ━◦○◦━◦○◦━◦○◦━◦○◦━◦○◦━◦○◦━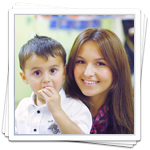 Gulnara thank you so much for the brilliant photographs of our son's Birthday Party! We were really amazed when we seen the results, they were outstanding!!!You managed to capture the best moments! We really like the colors and warmth of every photograph and the monochrome photos are amazing! Gulnara is not just an incredibly talented photographer, she is also one of the nicest people we ever met. She is so passionate about her work and it truly shows in all the pictures.She is enthusiastic, professional, fun and artistic. We would definitely recommend your services to anyone who looking for a good photographer!